Sorry I couldn't resist!!! Hehehehehe!!!
Brooke from covered in grace (who is OVER THE TOP sweet by the way!!!) thought enough of me and this little piece of blogland that she wanted to choose me for a Liebser Blog Award!!
How AWESOME is she??
Here's a little bit of information from her own blog explaining it.
"The origins of the Liebster Blog award are somewhat unclear but the general consensus is that it originated in Germany, Liebster meaning favorite or dearest, to showcase bloggers with fewer than 200 followers. Upon accepting the award the recipient must then pass it on to five more blogs of note."
1. Present the Liebster Blog Award to 5 blogs of 200 followers or less who you feel deserve to be noticed.
2. Show your thanks to the blogger who gave you the award by linking back to them.
3. Post the award on your blog.
4. List the bloggers you gave the award to with links to their sites. Leave a comment on their blogs to let them know they've received the award.
5. Share five random facts about yourself
Fun huh?! She just TOTALLY made my day! That's what I love about this blog world!! These women are so totally supportive of one another it's unbelievable! It's like crack for your soul…ok that was a weird analogy but I think you get my drift…or at least I HOPE you do!
Moving on…
The 5 lovelies I'm LOVING right now are: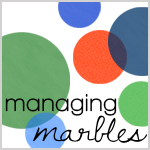 This lady is SUPER cute and heck we've got the same name…what's not to like? Read her "why managing marbles" page. This girl GETS me!
Haley is one of my new sponsor swaps this month and I am loving getting to know her through her blog. She recently got baptized into the Catholic Church and she is just on fire with her faith and I am SOOO happy for her!!!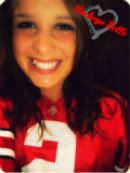 Brittany is one of my newest sponsor swaps and I just met her. She is SUPER ADORABLE, lover of Jesus AND AN OHIO STATE BUCKEYE!!!! Go Bucks!!!
Tygre is totally one of the sweetest girls I've met through this blog world we are writing in! Her heart is super amazing. Just read this post and you will think so too!
Kelli (Yep another Kelli/Kelly! Hehe!) has a SUPER fun blog! You will find AMAZING recipes on her Recipe Roundup linkup on Wednesdays!
Liebster Ladies...grab the button for your blog!
1)
My favorite candy of all time is Cadbury crème eggs.
2)
If I could do anything for a career I would LOVE to be a Broadway star!! I can't sing a lick but there isn't much I like to do more!
3)
When I was in jr high school I wanted to be a nun.
4)
The middle names of all our children are very sentimental to me because they are special family names.
5)
All you New Yorkers and Chicago natives will GASP BUT I honestly think the pizza from my home town area in Ohio is the BEST I've EVER tasted!
Thank you so much Brooke for this Liebster Blog Award!!! You made me feel so happy!