Today is SUCH an AWESOME DAY here!!!
#1 it's DAY #3 of the Sayonara SUMMER Giveaway!!! 5 DAYS of goodies JUST for YOU!!!!!!!!!!!! Make sure you ENTER BELOW!! And hey it's Rafflecopter so that means it's EASY!!!
#2 it's another week of In the Word Wednesday! That means it's time for ENCOURAGEMENT times a THOUSAND!!! I can't believe it's day 19 of the She Reads Truth Proverbs study. This is my first study with these woman and it's REALLY been a blessing!
The verse that stuck out to me in Proverbs 19 is as follows:
Good sense makes one slow to anger, and it is his glory to overlook an offense.
Proverbs 19:11


You know those people you always want to prove wrong? The ones that no matter what you don't want to accept what they are saying? How about the ones who really aren't "your cup
of tea"? And
isn't
there
"just SOMETHING about" certain people?
You could say this verse hit me over the head like a brick. I've improved a lot BUT I still have a bit of a temper. Many times I am NOT SLOW to anger. I will say I am MUCH better at overlooking offenses than I used to be. Can you say grudge holder? Yeah that was me and IT IS NOT GOOD TO BE THIS WAY. It is NOT ok. It doesn't make you feel better. It doesn't help you to get over the wrong that was done. It doesn't help you move on and forgive. It just forces you to dwell on the issue. This doesn't help anyone with anything. I can say this because I'm a reformed (by HIS help) grudge holder.
We are called for HIS glory. It is not about us and our selfishness. I keep repeating the same part of verse 11 over and over and it keeps striking me the same way each time. It is for HIS glory to overlook an offense. Guess what? The "offense" may not have been meant with malicious intent. The offense may not have been realized. Or it may have been. Either way it's up to you as to how you let it affect you and how miserable you let it keep you.
The following saying really puts things into perspective well.
"You wouldn't worry so much about what people thought of you if you realized how often they SELDOM do."


Overlook what "they" say. Overlook what "they" do. Overlook overlook overlook. Isn't that what HE does with us?
What have you been learning in the Bible? Please join myself and these fantastic ladies for this encouraging linkup!
Sarah at Fontenot Four
Falen at Upward Not Inward
Kelly at Exceptionalistic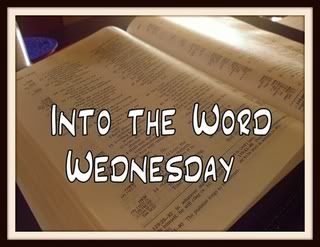 Into the Word Wednesday Blog Hop Rules:
1. Write a post about what God is teaching you this week.
2. Follow the host and hostess.
3. Grab a button to put on your blog - the more the merrier!
4. Check out (and comment) other people's blogs and be blessed by all the sisters and brothers around the world!
Today is DAY THREE of the Sayonara Summer 5 Days of Giveaways, brought to you by Brooke of
Covered in Grace
and Kelly of
The Houtz House Party
! We are so thrilled to be able to bring these amazing giveaways to you all and we want you to all know that we appreciate your support and friendship so very much. If you haven't already, go ahead and enter the previous giveaways! You don't want to miss out!
Today, we're doing things a bit differently. Our giveaway items will actually go into a raffle that will support something that is near and dear to Brooke's heart. Read on to find out more!
"As some of you may already know, in February 2012 my step dad, Shawn, suffered from a heart attack. While he was undergoing some routine tests, the doctors found something unexpected...Leukemia. The cancer hit hard and fast and came way out of left field. We were all shocked and as you can imagine many of us began spending countless moments in prayer. To make a long story short, after months and months of treatments, hospital stays, long nights, and many tears, Shawn is now in complete remission. Praise the Lord! And we are certain that the heart attack (from which he suffers no complications or long term affects) was God's way of telling Shawn to "get his butt to the hospital!"
Leukemia is so widespread that I know many of you reading this now are familiar with the affects that this disease can cause. Cancer reaches far and wide and turns your entire life upside down. Things that weren't so important before become the pinnacle of your existence and the priorities that you once had now seem like mere whispers on the wind. For my mom and step dad, this is their reality. Daily trips to the hospital, unexpected week-long stays, IV medications from home each night, missed birthday parties, weddings, dinners with family, life-threatening fevers, depression, exhaustion, wariness, defeat, cleaning, cleaning, cleaning....and debt.
And that...the debt...is what we're trying to help with today. I feel like I need to use my reach in the blogging community to try and help my family out, even if it's not very much, and alleviate some of the monetary stress that they are burdened with. Honestly, before this happened, I had no idea how quickly medical bills pile up. I am staggered by the amounts owed just from one day spent in the hospital. It is mind blowing. I know that my family is not the first or the last to suffer from something like this, but I've now gained a glimpse into the world of sickness that I was never previewed to before."
More than anything, I'd like to ask you all for your prayers. If you can give nothing else, prayer is the greatest thing that we can receive. Thank you all so much for taking the time to read this and think about my family. -B
So today...we'd like to bring a special giveaway raffle to you all in hopes that you'll feel inspired to help a family out.
SHABBY APPLE
has teamed up with Brooke to make this wish a reality. Their donation, along with a few fabulous items from Brooke, will be up for raffle. One generous entrant will win it all. Keep reading to find out more about the prizes and terms of entry. Thank you all and good luck!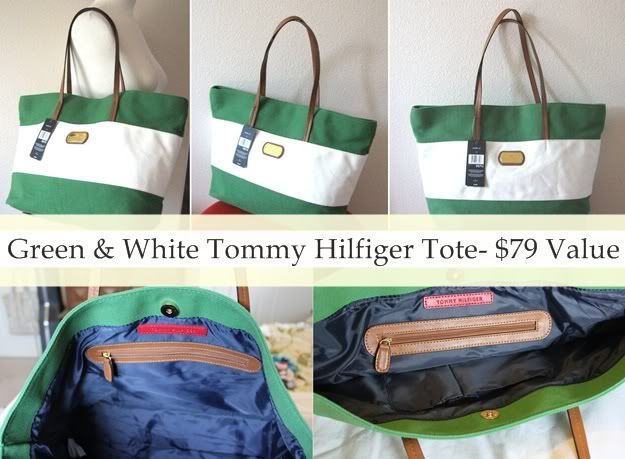 Brand New with tags : Woven canvas fabric : Double faux-leather handles with 8" drop
Magnetic snap closure at the top : Navy blue fabric Interior
Interior zip & slip pockets : Measures about: 18"W x 12"H x 5.5"D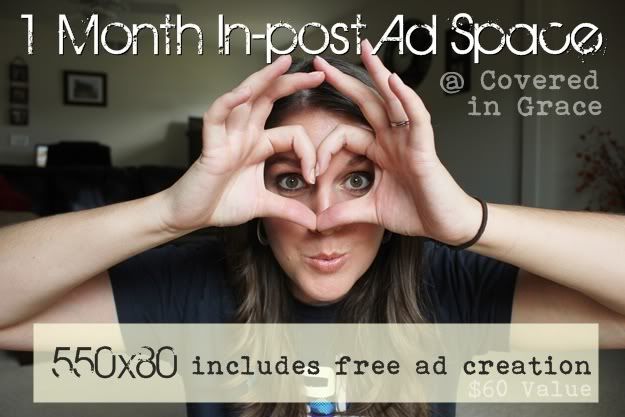 1.Make a donation of $25, $10, or $5.
(Each dollar = one entry. BE SURE TO ENTER THROUGH THE RAFFLECOPTER VIA THE
DONATION AMOUNT YOU GIVE IN ADDITION TO ACTUALLY GIVING VIA PAYPAL)
2. You can get more entries by choosing more than one of the donation options or donating more than once throughout the raffle period.
3.Additional entries can be gained by tweeting about the giveaway, sharing this post on facebook, or telling people about it in a blog post...these entries can be gained only after a donation has been made.
AGAIN, MAKE SURE YOU DO THIS THROUGH RAFFLECOPTER BELOW TO ENTER THE GIVEAWAY! THESE ENTRIES ARE FREE AFTER DONATIONS.
Shabby Apple & I donated these fabulous prizes to help raise funds for The Shawn Littleford Leukemia Benefit Fund. Every penny you donate will go directly into his fund and bless our family more than you know.
You are not only gaining the option of winning these great prizes, but you are helping out a family in need and we are so grateful to you for that!
**WINNER WILL BE CHOSEN VIA THE RAFFLE GENERATOR (2ND WIDGET), NOT PAYPAL, SO BE SURE TO USE BOTH WIDGETS. DONATE THROUGH PAYPAL, ENTER GIVEAWAY BASED ON THAT DONATION IN THE RAFFLE GENERATOR BELOW!**
ENTER HERE
a Rafflecopter giveaway
**Please note that I will be checking the entries to ensure the donations are made. Please be honest!**
RAFFLE OPEN UNTIL 9/13/2012
WINNER ANNOUNCED September 14th