Can I get a AMEN for fall my people???
oh and in honor of the month of September I wanna share these gals too...they are pretty special…JUST LIKE FALL!!!
--
Check out Sara! She's from my old stomping ground in Ohio! I've met quite a few Ohio bloggers and I LOVE it!!!
Sara blogs over @ Miss V's Busy Bees. You can read a little more about her here. When asked her favorite thing about fall she had this to say:
I love the smells & the scenery. I absolutely love smelling pumpkin, cinnamon, apple cider, apple pie, and so forth and love seeing the leaves change, the sunsets, and the pumpkins all over the place!
So she's cute right? Um YEAH and it just so happens that she's GENEROUS too!!
She's giving away a $10 STARBUCKS GIFT CARD to one of YOU lucky readers!!!
Pumpkin Spice Latte anyone?
I LOVE Kristina who blogs over @ Big Apple Mami!! Go here to read more about her and her adorable familia! She and I have been friends for awhile now. She has an AMAZING link up on Wednesdays called Simple Steps to Healthy Living. You can find whole food recipes, natural alternatives for every day cleaning products and workout information. If you blog about any of those things OR want to learn more about any of them go check out Kristina on Wednesdays!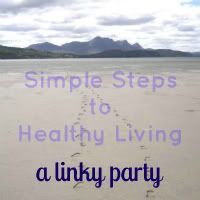 When asked her favorite thing about fall she had this to say:
Everything! It's my absolute favorite time of the year. I especially love NYC in the Fall...it's when I fall in love with this city all over again and remember why I love being here! Pumpkin, baking, apple picking are just a few of my loves this time of year! :) I even love to rain haha
Oh yeah...and my girl Kristina's also GIVING AWAY...
Lena over @ Mom 2 Memphis And Ruby is one of my new FAVORITE people. She's just a really cool & REAL girl!!! I appreciate so much about her. We both really enjoy pretty clothes and putting new outfits together. She has a really fun sense of style and I always LOVE checking her out on Instagram.
Lena says THIS about fall:
Cozy sweaters, the leaves changing colors and anything & everything PUMPKIN!
Lena's VERY GENEROUSLY giving away AD SPACE to her blog!!!
I am so grateful to showcase 3 truly wonderful women here on this blog today. PLEASE pay each of them a visit even if it's a quick comment hi on their most recent post. I promise you, each is WELL WORTH your time.
AND I TRULY appreciate their GENEROSITY in bringing ONE LUCKY WINNER a bundle of goodies!!!
GOOD LUCK EVERYONE and
HAPPY MONDAY!!!
a Rafflecopter giveaway